Venue Spotlight: Albany Capital Center
The Venue
We're excited to welcome the Albany Capital Center to the Capital Region as a new venue and event space! The ACC in downtown Albany opened it's doors yesterday and we're so excited to be a part of this new addition. The state-of-the art, versatile space can be utilized for various meetings, conferences and events. The Albany Capital Center will be an addition to the Capital Complex, which includes the Times Union Center and the Empire State Plaza. Located on Eagle Street, the Capital Center is within walking distance of popular restaurants, art galleries, and shops in Downtown Albany. It is connected by an enclosed walkway to the Albany Renaissance, a new hotel in the downtown area that has also just finished renovations.
With it's convenient location, the ACC is a great spot for a wide variety of events including weddings, corporate galas, and trade-shows. The space features 25' ceilings and the second floor boasts a spectacular view of the Albany skyline. Additionally, the ceiling can hold hundreds of LED lights in absolutely any color variation. If the event you are hosting includes a meal, you're in luck as the exclusive caterer for this space is Mazzone Hospitality, one of the area's most renowned caterers.
Our Signature Look
As one of the preferred venues for the ACC, the Total Events team loves to work on events in this new space. It is the new "go-to" venue for corporate events and trade shows, but don't count the space out if you are looking for a large modern space for a wedding. The flexible layout makes it ideal for large groups and we can create separate spaces using our drapery and lounge items.
To learn more about the Albany Capital Center, you can visit their website: http://www.albanycapitalcenter.com/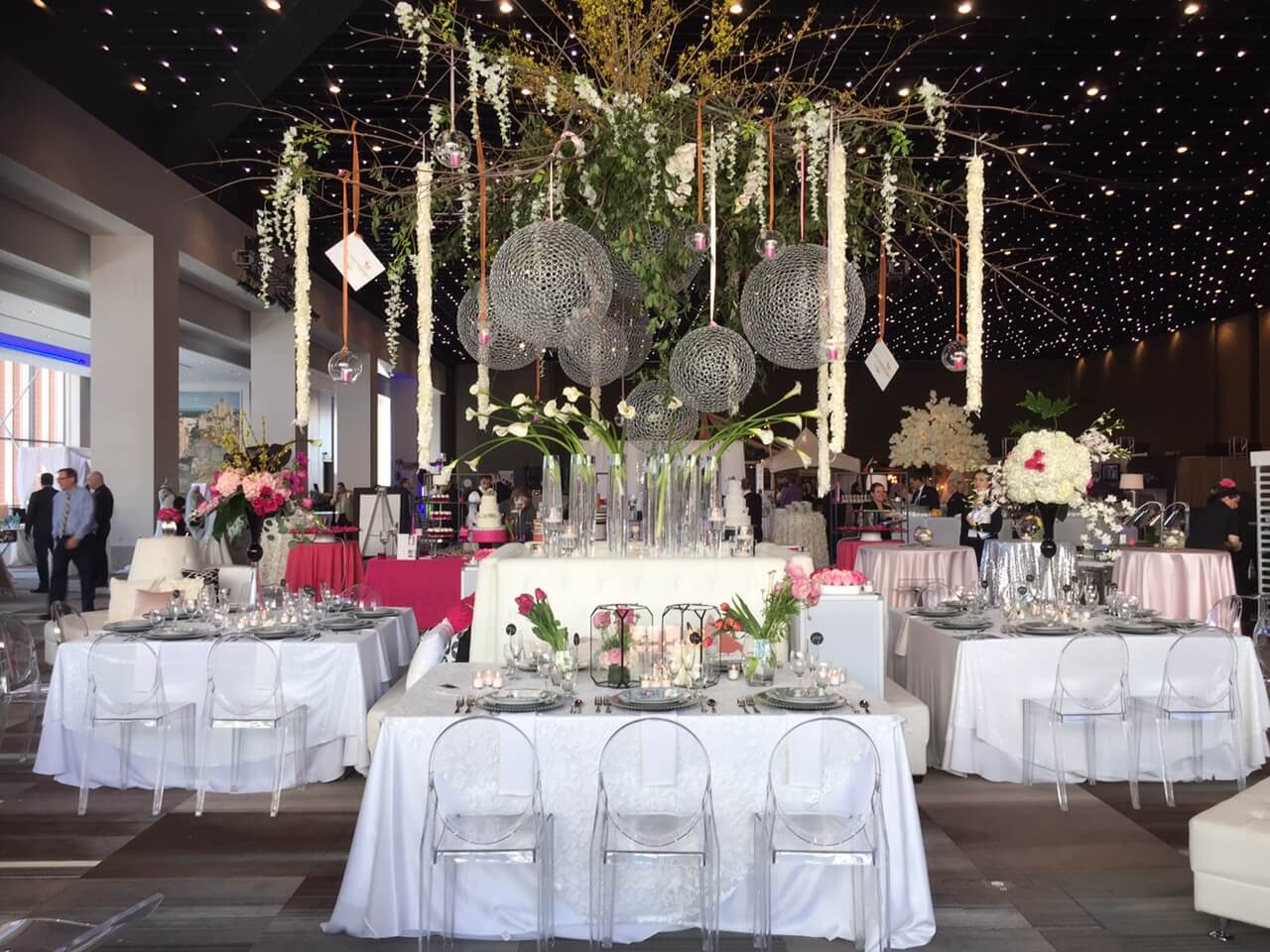 Planning your next event at the Albany Capital Center? Contact us today to start your #TotalEventsTransformation!