Venue Spotlight: Kiernan Plaza
We are fortunate to have so many venues that we love not only in the Saratoga Springs and Adirondack area, but also around our State Capital. Located in downtown Albany, the Kiernan Plaza was built in 1899 as an ornate train station. The last train left the station in 1968 and it has since been beautifully renovated to maintain the historic character of the building. This landmark has become a great venue for weddings, social, and corporate events!
If you're asking yourself, "where is the Kiernan Plaza, I've never heard of this event space"? It's because although the Kiernan Plaza was integral to Albany's economy as the Union Station, it has only recently become available for private events. Located right on Broadway, the Plaza is close to many historic landmarks as well as other downtown attractions making it an ideal spot for your event.
Signature Look
Even with it's ornate interior, the Kiernan Plaza has a neutral color scheme. This allows for the Total Events team to take your vision and truly bring it to life as a unique event. As the exclusive decorator at the Kiernan Plaza, we know how to highlight the beautiful marble, high ceilings, and columns, while creating custom looks that bring our clients visions to life. to accentuate the high ceilings we feature our signature 25' drapery.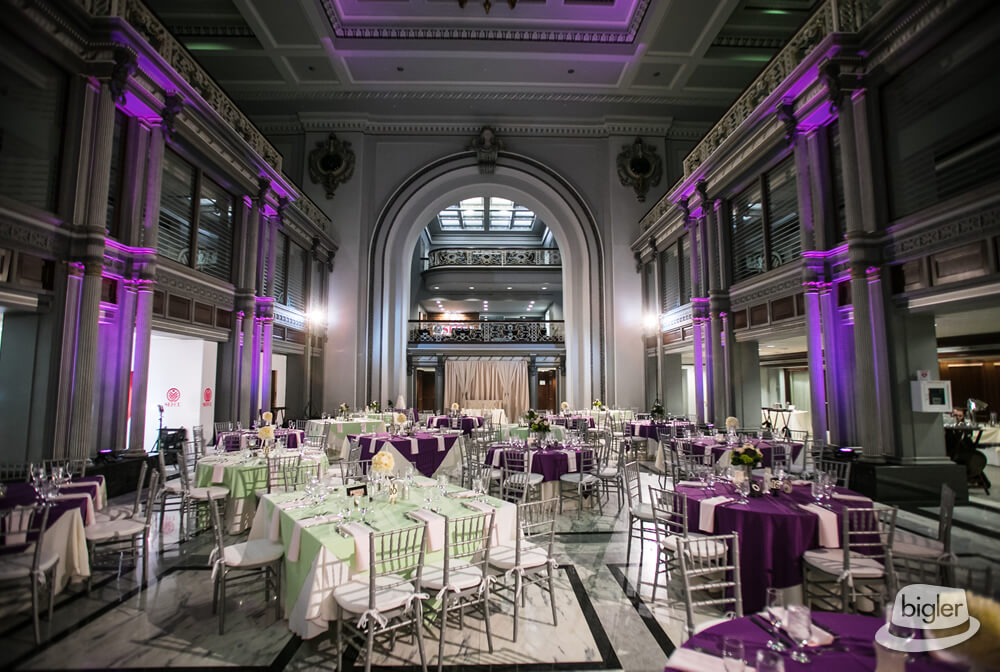 Planning your next event the Kiernan Plaza? Contact us today to start your #TotalEventsTransformation!